D. I. Khan New City Site Development
https://www.dikhannewcity.com/wp-content/uploads/2023/07/D.-I.-Khan-New-City-Site-Development-560x420-1.webp
560
420
D. I. Khan New City
//www.dikhannewcity.com/wp-content/uploads/2023/08/D.-I.-Khan-New-City-logo.webp
D I Khan New City was envisioned as an International standard city to facilitate the southern districts of Pakistan. With the legacy of trust over 100 years, developer of DIKhan New City is JK & S Global Developers a Saif Group company, well-known conglomerate of Pakistan. We are offering beautifully designed amenities with International standards for our residents to experience elite living experience.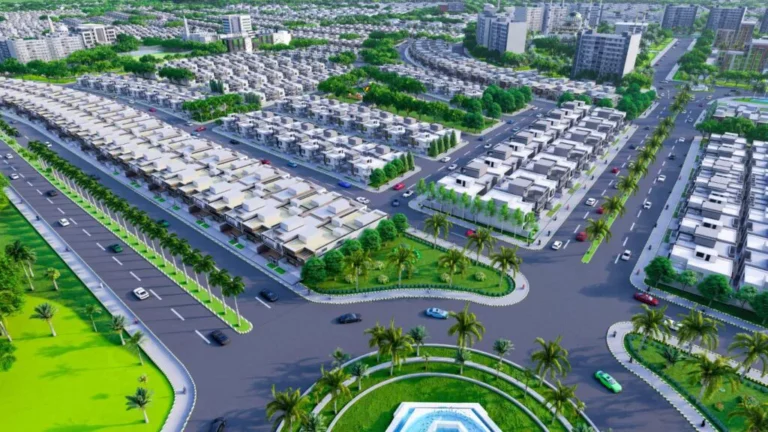 Honoring the commitment
We are honoring the commitment made with our valued customers and now ready for possession. DIKhan New City Phase#1 development is fast paced based on our layout plan. Below are some highlights of our development work done so far:
Delivering as committed & before time Possessions
Main Access Road with Gate
Access Road Bridge
Ready for Asphalt Main Boulevard
Landmark Main Gate of D I Khan New City
Park with playing area & Jogging tracks
Beautiful Landscaping
24 Hours Security Surveillance
Two 11M Houses Under Construction
Underground Sewerages
Street Lights
Streets & Plots Markings
Eco-Friendly Lifestyle
With special consideration & attention to environment more than 50% of land is being kept as green and open spaces. To facilitate the residents of D I Khan New City dedicated parks for each residential sector, including exclusive parks for ladies. Our main Boulevard is 180ft with main avenues of 100ft & 60ft whereas minimum street size is 40ft. DIkhan New City is gated community with 24/7 security surveillance.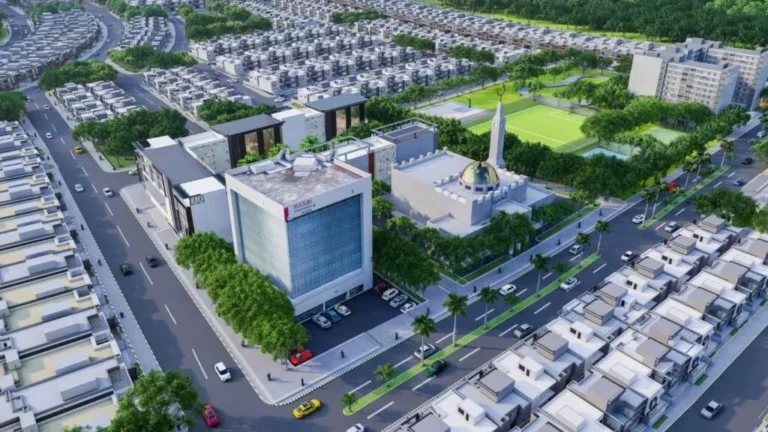 Destination Development
D I khan New City is a purpose built city with compelling experiences, quality infrastructure, and remarkable services to promote tourism & entice repeat visitation. The new city in DIkhan is aimed as a tourism and environment-friendly destination to attract tourists & welcoming investments. Some of initiative we have planned are Theme Park & Safari Park, Adventure Club, and Community Club. D I Khan New City is the go to place for living, if you dream elite living experience.
Strategically located at the junction of three provinces of Pakistan with connectivity to CPEC and access to major roads network. DIKhan New City is one of the biggest project of KPK & approved from all government regularity authorities.
Upcoming Development plans
We are following timelines to deliver our commitments to our valued investors. This will enable our investors to reap the best return on investment.
Mosque
Commercial Plaza
Restaurant with local cuisines
Bank Branch
School & Hospital Infrastructures
D I Khan New City welcome all strategic partnerships with local & global investors. We are committed to contribute with our sustainable initiatives like education, healthcare, green energy, and waste management. If you are looking for safe & best investment to reap the rewards in future D I Khan New City is the best choice to invest.
For plot booking or more information about the project contact us our WhatsApp number. +92 303 222 4345 or UAN no. +92 51 111 000 345. Stay tuned with us for regular updates at Facebook, Instagram, LinkedIn, Twitter & YouTube.